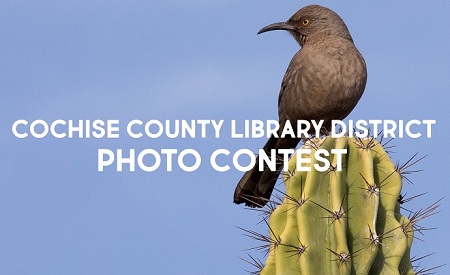 Photo Contest Documents
Each photographer may submit up to three photographs.
Please include a separate entry form for each photo, and send to CochiseLibraryPhotos@gmail.com by the submission deadline of April 15, 2020.
If a photo includes a recognizable person, artwork, or private property, the photographer must be prepared to submit the appropriate release form(s) upon request.



Thank you for sharing your creativity, and good luck!